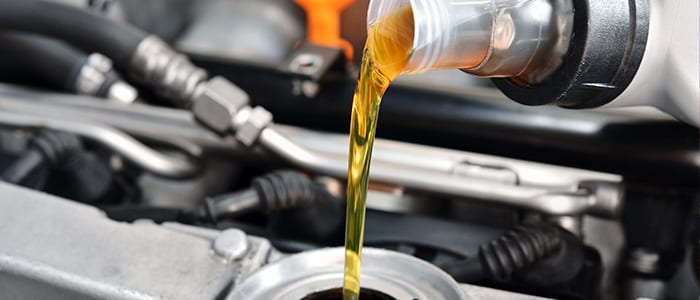 You can't treat your Audi like an ordinary vehicle. An extraordinary experience awaits you every time you ignite the engine, step on the accelerator, and fly around a corner. The least you can do is give your car the extraordinary service it deserves next time you take your Audi for an oil change.
Every part of the Audi experience is designed and carried out with exacting precision and attention to detail. That includes the maintenance schedule and the procedures followed during an appointment. Only an authorized dealership like Jack Daniels Audi of Upper Saddle River can deliver the level of service your car needs. Here's why.
Oil Change for Audi Vehicles in the Tri-State Area
As an Audi owner, you have access to a detailed maintenance schedule specific to your car, so you know when it's necessary to have your oil changed. A variety of factors influence when you need to have an oil change done. For example, a brand new engine might require more frequent service during its break-in period.
These are other factors that might lead you to have an oil change more often:
oil quality
oil viscosity
engine rpm
outside temperature
road conditions
oil dilution caused by condensed water or fuel residue
oxidation of oil
driving habits
This wide range of factors is part of why Audi insists you follow your car's official maintenance schedule. If you stick to your appointments, you won't have to worry about anything. That's especially true when you bring your car to an authorized Audi dealer.
In addition to the schedule, Audi also puts out a list of approved synthetic oils. High-quality oil is essential to meet Audi's specifications for gasoline and diesel engines. Along with regularly scheduled oil and filter changes, your car needs the right oil to perform at an optimal level.
Service technicians at Jack Daniels are well versed in the maintenance schedules for every model we sell, and they also have access to a full supply of oil that meets Audi's standards. As your authorized Audi dealer for the Upper Saddle River area, Jack Daniels will make sure your car is well taken care of.
Our goal is to satisfy every customer that walks through our door, and you're guaranteed a better experience in our Service Center than anywhere else in Bergen County. Take full advantage of our amenities while our staff performs your service. We'll get it back to you as fast as possible.
Remember to visit our Service Specials page to see if we're running any coupons on oil change services. We offer competitive prices on filter replacement and oil changes, but we also like to save you money when possible.
If you have questions or you want to schedule a service appointment, call or visit Jack Daniels Audi of Upper Saddle River. We welcome visitors from Paramus, Jersey City, and New York City, so feel free to stop by if you're in the area.