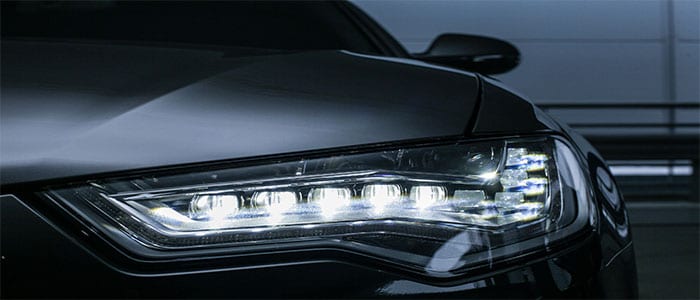 Audi.
The marque whose quality and class soars above all others. Even though your choice to get behind the wheel of an Audi was quick and simple, there is one choice that may require a little more debate: should you lease or finance your new car?
This decision is often a matter of personal finances and preferences, but we want to help you get a headstart on your research by laying out some of the characteristics of each. If the following information isn't enough, or you'd like to ask our Finance Team some questions, pay our dealership a visit in Upper Saddle River, New Jersey.
Lease or Buy? Finance Options at Jack Daniels Audi USR
Benefits of leasing:
Lower payment each month
Lower or no down payment
Lower or no repair costs due to factory warranties
Easier to change vehicles every few years
Avoid trade-in hassles at the end of a lease
Sales taxes only on the portion of the car you finance
Other things to consider:
You don't own the car when your lease is up
You have to pay attention to mileage and stay within the limits
It can be difficult to terminate a lease early
If leasing does not sound like your ideal choice, you can always opt to buy the vehicle instead.
Benefits of financing:
Pride and ease of ownership
No penalty for mileage 
Increased flexibility for selling and modifications
Other things to consider:
Costs more upfront
More expensive monthly payments
More costly maintenance
When you've weighed the options, give us a call or come in to see us in Upper Saddle River, New Jersey. Our friendly sales and finance team can help with any questions you have about either financing option, and get the process started to get you behind the wheel of your brand new Audi.
We look forward to serving customers from Upper Saddle River, New Jersey, as well as nearby Paramus, Jersey City, and New York City.