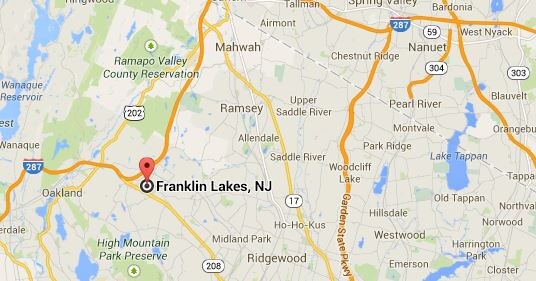 Audi makes some of the most stylish, luxurious vehicles available for drivers in the northern New Jersey region. Residents of unique locations in this area like Franklin Lakes must be certain that they select an Audi that they feel comfortable in. People in Franklin Lakes and other places around Bergen County only need to know one name for a great new Audi in New Jersey: Jack Daniels Audi of Upper Saddle River.
Driving In Franklin Lakes
Franklin Lakes is an area where people are used to luxury: it was listed at #179 in Forbes' 2011 edition of America's Most Expensive Zip Codes. Franklin Lakes is also home to some excellent natural attractions for its residents. Locals can make a trip to one of the many scenic bodies of water in the area including Baker Pond, Shadow Lake, and the town's namesake, Franklin Lake. Whatever you are going to be doing in Franklin Lakes, it is important that you choose the right vehicle to help you get around.
Audi's Vehicle Lineup: the Pinnacle of Luxury
There is a wide range of Audi vehicles designed for car buyers with different requirements. For drivers that are looking for a comfortable sedan with a smooth ride, the new new Audi A3 sedan is a wonderful choice. The new new Audi A3 gets an impressive 33 mpg highway and includes remote keyless entry and Bluetooth connectivity for a wireless phone.
Drivers that want a family-oriented vehicle may be interested in the new Audi Q5 Premium SUV. Audi's new Q5 offers a trunk/hatch auto-latch, passenger door bin, and rear air conditioning to ensure that everyone in the vehicle is comfortable. Even if you are unsure about which kind of Audi you want, at Jack Daniels, it is easy to work with the helpful staff to choose a vehicle.
Jack Daniels: The Number One Name for Car Buyers
The staff at Jack Daniels Audi of Upper Saddle River is second to none. For over 35 years, Jack Daniels Audi has been servicing car buyers in the greater Bergen County area. Shoppers looking for a great deal on their vehicle will be pleased with the specials that we run on new and pre-owned inventory to help our customers afford the vehicle of their dreams. Even after you have found a vehicle, you can come back to the service department at Jack Daniels Audi so that you can schedule an oil change, tire replacement, or dent repair with our world-class team of technicians.
Locals in northern New Jersey have many options when it comes to buying a vehicle. However, people that live in Franklin Lakes and nearby locations like Wyckoff, Mahwah, and Ramsey know that there is only one place to go for the best vehicles at the best price from the best people: Jack Daniels Audi of Upper Saddle River. Franklin Lakes residents should make the trip to Upper Saddle River to see firsthand why we have had more than 40,000 customers over the years.
To get to Jack Daniels Audi of Upper Saddle River from Franklin Lakes, head northeast on Shirley Ave toward Franklin Ave, and in 0.2 miles, turn left onto Franklin Ave. After 354 feet, turn right onto Pulis Avenue. In 2.5 miles, continue onto Forest Avenue, and in 0.2 miles, turn left onto Wyckoff Avenue. In 2.3 miles, continue onto W Main Street, and in 0.8 miles, turn left onto N Franklin Turnpike. After 0.2 miles take a right onto Airmount Avenue, and in 0.3 miles, turn right onto NJ-17 S. In 1.2 miles you will see Jack Daniels Audi of Upper Saddle River on the left.